MasterSystem Technologies offer a comprehensive fleet and asset management solution.

MasterSystem Technologies offer a comprehensive fleet and asset management solution. Robust in superior quality and entirely customisable to suit our clients needs, these services are formulated to manage fleet, driver, and asset assurance needs. With productivity and efficiency in mind, we holistically manage vehicles and drivers, ensuring our clientele the most beneficial return on their assets through establishing the lowest possible running cost.
These system capabilities include:
Track and Trace
Web Server Access and Full Mapping
Historic Tracking
Mobile Applications (supported through mobile devices)
Trip Downloads
Driver and Vehicle Reporting
Duress Button Notifications
Speed Alerts
Service and Maintenance Notifications
Comprehensive Monitoring and Daily Reporting
Journey Management Planning
Start Isolation (for authorised drivers)
Remote Shut Down and Lock Down
Fatigue Management and Detection
Fuel Tank and / or Pump Monitoring
Genset Monitoring
On Board Camera Monitoring (MVR)
Handsfree Voice Communication
Speed Alert by Location
SMS and Email Alerts on Critical Events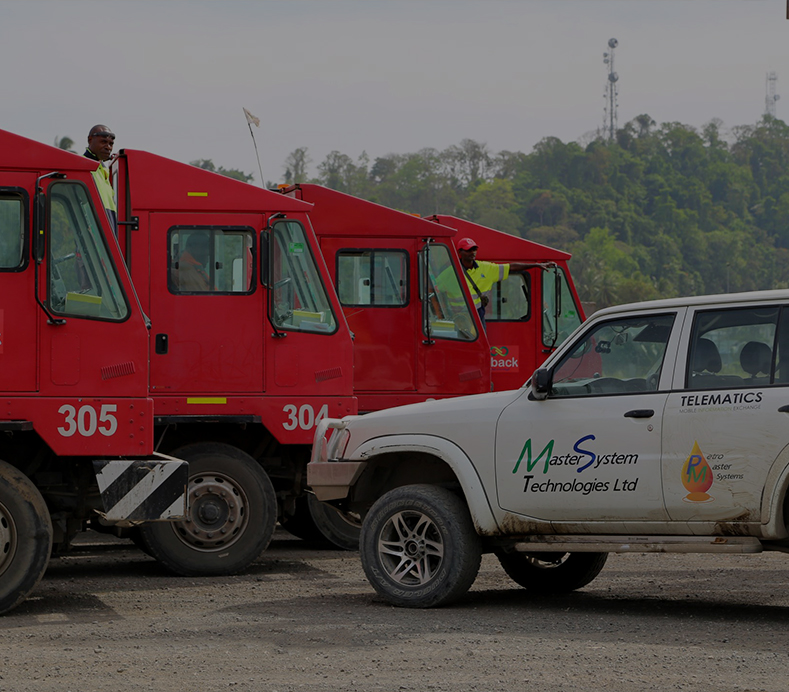 Data Collection and Reporting
Assigned Fleet Controllers and Client Liasion Officers collect, analyse, and compile detailed management reports relating to each client. These reports cover all aspects of driver and fleet management. The report structure can be customised to suit each client, and be sent out either hourly, daily, weekly, and monthly, depending on what information is required per fleet specifications. Our reports are structured to cover the entirety of our clients fleet and driver performance in any given timeframe.
The fundamental goal of this system is to provide management with the assurance of asset protection through direct performance data. This includes vehicle and driver operation performance and signposts the expectations of key performance indications.
The web-based data interaction is maintained in real-time and provides the fleet controller with live control over their monitoring duties. This data is then utilised to formulate our dynamic reporting structures, covering all retrospective and rea-time events.
The FleetMaster system provides the foundation of security measures pertaining to the wellbeing of the driver and transport asset, as well as optimising performance of the fleet. This leads to the assurance of maximised security and return on investment of the monitored fleet. FleetMaster services therefore provide organisations with the reassurance they need, consistently adding value through surveillance, insuring their drivers, vehicles, and assets. 
Fatigue Management System
The AlertMaster system is designed and developed to function as a safety measure in identifying fatigued and distracted driver behaviour. The system processes data to comprehend the condition of each driver as they drive. The state of each driver is monitored and relayed in real-time alerts to Fleet Controllers who are then equipped to assess each event, and react accordingly, with swift intervening measures if necessary.
The AlertMaster comes into play when fatigue or substance induced impairment is detected, there is a distraction or attention diversion, or if the driver is absent from camera view.